Here at GrowPro, we specialize in making your dreams of studying abroad a reality. But we are also passionate about helping all travelers. So, here, we've gathered our best tips for traveling. We cover how to save up, avoid problems, and, more importantly, enjoy more.
This is a company where we have traveling spirit and international experience to spare! We have explored the top destinations and we know the best they have to offer. We've traveled a lot and know some things that people might forget. So, have a look at our top tips for traveling and get to it!
Tips for Traveling | Advice to Save Money and Enjoy More
To give you enough ideas, we have selected our 20 favorite tips for traveling. You will find suggestions about companies, services, and products of proven quality. And, of course, we also have our most requested experiences to study and work abroad. Have a look and get ready for your adventure!
Traveling card | Keep your funds available when traveling
Before embarking on your adventure, enable your bank card to use it abroad. If you do not notify your bank that you will be abroad, they can block it for "unusual" use. Or, worse yet, apply dreadful charges.
However, traditional banking services are always expensive. Therefore, the first of our tips for traveling is to look for a bank card designed for travelers. This should allow you to withdraw money in the local currency without charges, offer you 0 commissions for payments. And in case of an emergency, immediate blocking if you lose it.
Which card has these qualities? We recommend the N26, which also has other interesting benefits. You can get it for free and if you do it through GrowPro, they will give you € 10! Just enter the code GROWPRO.
Pack your bag with only what you need | Space-efficient tips for traveling
Think carefully about what you are going to put in your suitcase! We tend to fill it with items "just in case". That is, things that we imagine ourselves using in very special situations. For example a coat for the beach or a swimsuit for a mountaineering excursion.
Yes, it could be that these situations arise on your trip, but let's recognize that the odds are low. So keep it simple! Leave the "just in case" behind. And if you really need something, remember that there are special stores for travelers, such as Tropic Feel.
Take into account that the lighter you travel, the more you save on documentation costs. Therefore, it also distributes your clothes between carry-on and checked luggage. Try rolling it up so it takes up less space and doesn't wrinkle. Furthermore, to save space, roll your clothes and bind them with rubber bands.
International drivers license | Tips for traveling on wheels
Would you like to experience the country you visit by road? One of our best tips for traveling then is to process the International Driving Permit (IDP). The card has a version translated into the language of your destination, which allows you to access various services.
At the outset, you can drive under the conditions indicated in the document. You will also have the possibility of renting a car or a motorcycle. Of course, don't forget to bring the card of your country of origin, because in some countries they check both.
Take into account that the costs and process of the IDP process vary from country to country.
Bring raincoat | Weather conscious trips for traveling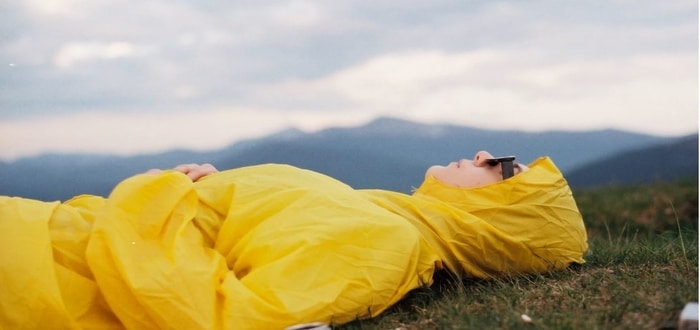 Always have a raincoat in your backpack. Yes, although we recommend you avoid the "just in cases". But this article becomes essential in destinations with very changeable weather. The rain can really surprise you in Dublin, Vancouver, Sydney, Auckland, and even Barcelona.
Don't worry about space! Generally, raincoats are super foldable and you can put them in a corner of your suitcase. In addition, they are usually very spacious so you can also cover your backpack and other personal items. Avoid unexpected wet weather!
Good attitude | Tips for traveling with sunny spirits
It may seem very obvious, but an attitude of disposition, determination, and kindness will open many doors for you abroad. From jobs to friendships, the power of a smile does unsuspected things. Forget your prejudices and your shyness!
Among the great concerns of our growers is how to find work abroad. And one of the most useful travel tips is to present yourself with the best attitude to employers. Especially if you have not mastered the local language, this quality becomes an ace up your sleeve.
Split your money | Financially secure tips for traveling abroad
There are countries that are safer than others, but it is always advisable to be cautious. One of the top tips for traveling is to keep your money spread out in various places.
For example, put some cash in your wallet, some in your suitcase, and a little in your secret jacket pocket. In this way, you will avoid losing everything in the event of a loss or theft.
Keep your passport in check | One of the essential tips for traveling
Your passport not only has to be valid when you arrive at your destination but also throughout the entire trip. Make sure it doesn't expire in less than six months. Many countries will not accept you if you do not meet this condition.
Of course, you should always have your passport in a safe place and at hand. But also make a scanned copy and save it in the cloud. This way you can access it in case of any contingency.
Have a multi-contact | Tips for traveling for the distracted types
One of the best tips for traveling you can get is to bring a multi-contact. Today there is no trip without a camera, a mobile phone, and the odd electrical device. How are you going to load them? Take a multi-contact with you. This way you can plug in all your devices, even if there are few plugs in the hotel room.
Also, if you travel somewhere with different power outlets, you can charge all your electronic devices with an adapter. This way you save money and space in your suitcase.
Choose the best section of the plane | Tips for traveling without turbulence
Do you suffer when there is air turbulence? Who doesn't? Then try to check in as soon as possible to secure one of the seats near the wings. This is the area of the plane in which turbulence is least noticeable. If these seats are taken, the front of the plane is better than the tail.
On the other hand, flying at night reduces the chances of turbulence. In any case, relax! Turbulence is common and airplanes are more than prepared to deal with it.
Never use roaming | Stay connected while traveling
Instead, find a local mobile card with data or the Wi-Fi router that suits you best at your destination. You can benefit from apps like Google Maps to find the best local communications places.
Then, once you have your cell phone adapted you can start the fun! Take advantage of all the best traveling apps. And find tips about the best places to visit, take photos and post them everywhere!
Don't run out of cash | Exchange money from your country
If you have to change currency, do at least part of it from your country. Exchange rates at airports are often high. But, if you do it from your country, you will find the best conditions to carry some money before arriving. You can also use the Ria online exchange. Which in addition to having good rates, sends the money to your home for greater comfort. Using the GROWPRO code you will get better terms.
Furthermore, always try to request small bills when making the change. This way you will have no problem with small expenses.
Bring a power bank | Life-saving tips for traveling
On your trip, you will be taking photos and recording incredible videos all day. But of course, mobile batteries are not eternal. For this reason, carry a power bank in your backpack. That is an external battery that allows you to charge your devices on the go. They are really cheap and you can save yourself from many troubles.
In addition, some power banks allow you to charge several devices at the same time. And, if they are of large capacity, you can charge them several times. And the best thing is that they hardly even use space in the suitcase.
Dress for the plane | Tips for traveling comfortably
Bring loose clothing and a pillow for comfortable travel on the plane. Also, pack headphones and an eye mask in your flight kit. The set takes up very little space and really makes a difference on long flights. And you will arrive at your destination with much more energy!
It is also worth taking a toothbrush and some wet wipes, if it is a long trip you will feel fresher.
Watch out for scams | Say no to remote deals
Another essential travel tip is to find out about the most common scams in the country you are to visit. For real, they change for every country! And sometimes they can catch you off guard. If you educate yourself a little about it, you can avoid bad experiences.
One of the travel tips that we insist on the most is to avoid rentals from abroad. Apartment or room rental scams are among the most common in the world. So it is better to spend your first days in a hostel while you look for accommodation at your destination.
Get insurance | Tips for traveling safely
Get travel insurance that covers possible accidents, illnesses, and even lost luggage. They are inexpensive and give you tremendous peace of mind. You trip and sprain your ankle: get to the doctor. You get a stomach disease from eating at a street stall: see a doctor. Quick and without complications.
In most countries, if something happens to you without health insurance, you end up paying the related expenses. And these are usually very high. Taking into account coverage, assistance, guarantees, and prices, we recommend two insurances for traveling around the world:
Keep an eye on souvenirs | Don't get copies!
Stay away from the typical souvenirs without personality, made in China (unless you are in China, of course). Look for something special, something that will remind you of your adventure in an authentic way. It may not be that easy to find, but it will be a worthwhile effort.
In addition, buying these types of souvenirs helps the local economy. And it supports the preservation of crafts and traditions that may have many centuries of history but are unfortunately fading.
Forget airline pages | Tips for traveling cheaply
Another tip for traveling they don't tell you about is that you shouldn't buy your flights on the airline's page. On these sites, offers are limited, and rates are often raised.
Instead, using a comparator like Skyscanner will save you good money. This type of platform allows you to compare dozens of flights. It also allows you to build the cheapest route and buy well in advance. In general, the best prices are obtained three months to two months before the flight date.
Choose your accommodation well | Tips for traveling comfortably and economically
Another tip for traveling is to stay in a hostel. This way you will save money and meet people from all over the world. It is the perfect place to make friends, find travel companions, and much more. At the common areas, you will surely quickly meet other travelers who, like you, are eager to make friends. Do not isolate yourself!
In addition, many hostels even organize activities for their guests to get to know each other. City tours, game nights, parties, etc. You will have a great experience!
Do a cooking course | Delicious tips for traveling
Do you want to immerse yourself in the culture of the country you are going to visit? Sign up for a local cooking course! It is incredible what can be discovered about a country by the way it cooks. The ingredients it uses and the history behind each dish all tell a fascinating story. Also, isn't it great to be able to come home and relive the experience of your trip with your palate?
Write a diary | This way, your journey never ends
Take a small notepad with you. It may seem like one of the most outdated tips for traveling. However, with it, you can write down all those experiences, addresses, anecdotes, places, and things that catch your attention.
Fortunately or unfortunately, human memory is not perfect. And sometimes, after a trip, we forget many details that we found fantastic at the time. With a small notebook, this will not happen to you. Also by doing it this way, the memory of your mobile will be fully available for photos.
Tips for traveling and studying abroad
Alright, you already have 10 tips from experienced travelers. But we cannot close this article without our tips to turn your trip into a great educational experience. Can you imagine taking courses, working, and vacationing in some of the countries with the best quality of life? Check out how it is possible with GrowPro!
Australia
For its hundreds of beaches and its exuberant nature, living in Australia is one of the most desired experiences. Added to this is the possibility of taking vocational and university courses. As if that wasn't enough, you have the opportunity to work part-time if your program lasts over three months. Make it happen with GrowPro experiences!
Canada
When you think of high-quality life and opportunities for the future, living in Canada is sure to come to mind first. The maple country shines globally for the excellence of its educational system. And not to mention the wide options to become a resident after studying there. See how GrowPro takes you to live this experience!
Ireland
Far from traditional destinations, Ireland is positioning itself as the best gateway to Europe. This is due to the few restrictions for travelers, high-quality schools, and a suitable lifestyle to train as a professional. Check out the experiences that GrowPro has ready for you to kickstart your career!
Spain
For many, living in Spain is the best way to be in Europe. This is surely due to the mild climate, the Mediterranean beaches, and the cultural richness of the brave land. But also to their programs to train you in the field of business and technology. With GrowPro, you can do it no less than in cosmopolitan Barcelona. Check out what we've got here!
New Zealand
New Zealand is the other jewel of the southern hemisphere that often goes unnoticed. But you really must see its impressive landscapes, modern cities, and extraordinary courses. At GrowPro, we've prepared experiences for you to go to study vocational courses in sectors of high demand to work. Do not miss it!
Malta
This jewel of the Mediterranean is a dream come true for students. Excellent weather, low costs in accommodation and amenities, and views that charm the most demanding eyes! Malta has it all. And, therefore, we have prepared amazing experiences for you to come and enjoy this exotic adventure. Have a look!
Go with GrowPro
We hope that our selection of travel tips has given you several ideas for your next adventure. Did we miss anything? What are your essential travel tips? Leave us a comment and in future updates, we will surely include them!
Have you already chosen your destination? Then let's get to work! If you travel with us you'll have a Student Advisor at your disposal to plan your trip. And an Experience Manager will then help you out with the paperwork and other needs. You have no excuses left! Let's start planning your next great adventure!